Get to Know Our Growing Mimico Medical Team
Clinic Founder & Medical Lead
Dr. Timothy B. Kodsi is the founder and medical lead of Mimico Medical. He runs two outreach programs at Chartwell Heights and at Evan's House. He graduated cum laude from St. George's University. Dr. Kodsi completed a 3-year family medicine residency program at the University of Florida. His areas of clinical interests includes sports medicine, geriatric care, psychotherapy and the management of chronic diseases.
Dr. Kodsi spent most of his years before medical school growing up in the South Etobicoke community, including Mimico. His roles include caring for his own patients, recruitment and hiring, managing clinical operations and business development. His vision is to create a multi-disciplinary wellness centre that can utilize limited resources in efficient ways and thereby optimize the standard of medical care. He is a die-hard Toronto sports fan, and especially enjoys watching the Raptors and Maple Leafs. In his free time he enjoys travelling with his family, producing original music, playing pickup basketball and learning about history, economics, finance and geopolitics.
Dr. Michael Katarynych completed a BA in Psychology at the University of Waterloo before pursuing medical school at the American University of the Caribbean. He completed a clinical clerkship in New York and went on to specialize in Family Medicine at Dalhousie University in Halifax, NS. He spent two years there training in mixed rural/urban Family Medicine.
After graduating, Dr. Katarynych practiced medicine in the iconic Peggy's Cove region for a number of years before returning home to Ontario. He has since practiced office and hospital-based Family Medicine in the area and is excited to now establish his practice in Etobicoke.
Outside of work he enjoys spending time in the outdoors – camping, hiking, and canoeing.
Dr. Katarynych offers comprehensive care and is passionate about connecting with his patients. He believes in the importance of a strong patient-doctor relationship and is committed to delivering exceptional medical care with kindness and understanding.
Dr. Katarynych is not accepting new patients.
After completing her Family Medicine residency training at the University of Manitoba, Dr. Mukty served the urban community of the city of Winnipeg for over 10 years. This period of community service gave her a tremendous feeling of satisfaction. As her expertise and skill set strengthen over time, so too does her enjoyment of working with a diverse community and serving people of all ages and from all walks of life.
Dr. Mukty firmly believes that trust is the foundation of the doctor-patient relationship. Her goal is to give each patient her undivided attention and provide them with the best care possible.
Dr. Mukty is fluent in English, Bengali, Hindi, and Urdu.
Dr. Mukty is not accepting new patients.
Dr. Luca is a board-certified family physician who enjoys providing primary care to patients of all ages. She has a special interest in Women's Health, mental health, diabetes, and cardiovascular disease. She places particular value on the relationship she develops with each patient in order to understand them as a whole person.
Dr. Luca received an HBSc and Ph.D. in Pharmacology at the University of Toronto. She completed medical school at the University of Toronto and residency through UofT's Department of Family and Community Medicine.
Dr. Luca is excited to practice family medicine in Etobicoke, where she was born and raised. She enjoys spending her free time with her two young children, going for long-distance runs, and playing soccer. Dr. Luca has conversational skills in Italian and French.
Dr. Luca is not accepting new patients.
Dr. Shoghi is an enthusiastic new family doctor with a passion for healthful wellbeing and social justice. He provides non-judgemental, anti-oppressive, sex-positive comprehensive primary care.
Dr. Shoghi Nikoo received his BA in psychology from the University of Alberta and his MA in sociology from the University of Calgary. He completed medical school at the University of Calgary and finished his residency in Family and Community Medicine at the University of Toronto. He is a board-certified family physician who loves to learn and to listen.
Dr. Shoghi has experience working in sexual and gender health, including family planning, HIV medicine, and trans* care. He went into family medicine to provide primary care to those who need it most, and he is excited to help you be your best, healthiest self.
​Dr. Shoghi is not accepting new patients.
Dr. Atanackovic is a board-certified family physician with a passion for primary care and preventive medicine. He is especially interested in Family Planning, Reproductive Health, and Women's Health. He is excited to be back in Etobicoke, providing quality medical care to the community in which he grew up.
Dr. Atanackovic received a BSc in chemistry from York University before leaving Canada for medical training. He attended an international medical program with St. George's University School of Medicine, finishing his clinical rotations in New York City. Subsequently, Dr. Atanackovic completed a 3-year family medicine residency program at Stamford Hospital, with the Columbia University College of Physicians and Surgeons.
Dr. Atanackovic practiced medicine in New York State for several years, focusing on full-time primary care management of both the adult and pediatric populations, as well as providing part-time care in the urgent care setting.
Dr. Atanackovic is dedicated to providing the best medical care possible for his patients, with compassion, respect, and empathy. He is currently consulting with patients on the Nexplanon contraceptive implant and running our cosmetic practice providing botox injections.
Dr. Atanackovic is not accepting new patients.
Dr. Michelle Kuisma completed her medical degree at the University of Dundee in Scotland in 2010 attaining her MbCHB. She worked and trained in family medicine in London, England where she successfully completed her training and joined the Royal College of General Practitioners – RCGP. During her training she developed her passion for caring for patients of all ages – with a particular interest in women's health.
She worked for several years on the island of Bermuda as a locum family physician before relocating to Toronto in 2019.
She enjoys learning about her patients and forming a strong patient-doctor connection to better serve them holistically.
Dr. Kuisma looks forward to working in her local community of Etobicoke. In her free time she enjoys traveling, learning about new cultures and baking for friends and family.
Dr. Kuisma is not accepting new patients.
M.D., Ph.D., FAAP
Paediatrician
Dr. Dominic Ansari is a Consultant General Paediatrician who sees children from birth to 18 years of age for a variety of medical conditions. Depending on your child's medical needs, his involvement may range from a one-time visit to providing ongoing collaborative care together with your primary care provider.
Dr. Dominic has experience as both an office-based consulting paediatrician and as a hospital paediatrician. He completed a paediatric residency at the University of Chicago and is board-certified by the American Board of Pediatrics. He is a Fellow of both the American Academy of Pediatrics and the Canadian Paediatric Society. He is a member of the Canadian ADHD Resource Alliance and a strong advocate for youth with neuro-developmental differences.
For patient referrals to Dr. Ansari – visit the referrals page.
Dr. Banoub is a Fellow of Royal College Of Physicians and Surgeons of Canada. She is also a clinical teacher at the Department of Psychiatry at the University of Toronto.
After completing Residency training and Fellowship in psychopharmacology in the Department of Psychiatry at University of Toronto, Dr. Banoub started her private office, and joined the staff of Credit Valley Hospital where she practiced for 25 years. She has a special interest in Women's Reproductive Mental Health, with over 15 years experience. During her tenure at Trillium Health Partners, she co-founded the Women's Reproductive Mental Health Program as the clinical lead at Credit Valley hospital site for 11 years before joining Mimico Medical Team.
As the consulting psychiatrist at Mimico Medical, she provides comprehensive diagnostic assessment and recommendations to optimize patient treatment outcomes in collaboration with primary care providers.
Dr. Banoub continues to focus her expertise in helping and treating women who experience mental health issues during pregnancy and postpartum, educating families about Maternal mental health to help reduce stigma around mental illness in pregnancy and postpartum.
Appointments with Dr. Banoub are made through physician referral.
Obstetrician & Gynecologist
Dr. Tiao Kattygnarath is an Obstetrician & Gynecologist with a wealth of knowledge and experience. He earned his Medical Doctor (MD) degree in 1997 at the Université Pierre et Marie Curie (France) and completed his Obstetrics & Gynecology residency followed by a two-year Fellowship in Reproductive Endocrinology & Infertility. He also holds a Master of Science (MSc) degree in Human Reproduction (laboratory technology, andrology, embryology, preimplantation genetic diagnosis, and screening) from the famous Valencia Infertility Institute (IVI). He is also certified in Biostatistics from the University of California, San Diego.
Dr. Kattygnarath is a Licentiate of the Medical Council of Canada and holds the Educational Commission of Foreign Medical Graduates (ECFMG) certificate (USA). He serves as a Fertility expert for the College of Physicians of Quebec, serves as the Supervisor for the College of Physicians and Surgeons of Ontario and is a member of American Society for Reproductive Medicine (ASRM), European Society for Human Reproduction and Embryology (ESHRE), and Canadian Fertility and Andrology Society (CFAS). Dr. Kattygnarath is a fellow of the American College of Obstetrics and Gynecology. He also has privileges at MacKenzie Health Hospital in Richmond Hill, Ontario. Dr. Kattygnarath has more than 20 years' experience in Fertility treatments and Gynecology and is the author of The Handbook of Assisted Reproductive Technology and Infertility.
Dr Kattygnarath is fluent in English, French and Thai. He spent part of his youth as a Buddhist monk, an experience that has provided him a compassionate perspective when helping others through life's challenges.
Please ask your Family Physician to send us a referral and Dr. Kattygnarath will be happy to welcome you!
Dr. Stephen Woo completed his HBSc in Biomedical Science at the University of Guelph. He then went on to obtain his MASc in Biomedical Engineering from McMaster University, developing electrochemical DNA biosensors for point-of-care infectious disease diagnosis. He graduated from the Schulich School of Medicine and Dentistry in 2018 and then completed residency training in Family Medicine from the same school in 2020.
Dr. Woo has two years of experience as a hospitalist in inpatient stroke and musculoskeletal rehabilitation. He has a special interest in diabetes and neurology. He is committed to providing non-judgmental patient-centred care to people of all ages and walks of life.
Tara Cameron, Physiotherapist
Dryneedling, HBSc (Kin), BEd, MScPT, Physiotherapist
Tara attended the University of Western Ontario where she obtained an Honours Bachelor of Science with a specialization in Kinesiology. She took her passion for science and fitness education and obtained her teaching degree from the University of Toronto. Tara then continued her education and earned a Master's of Science in Physical Therapy. She has also taken post-graduate courses in Manual Therapy, Dryneedling, and is a Functional Movement expert. Tara has taught workshops at the Toronto Yoga Conference and has a passion for combining Physiotherapy with Yoga to keep you happily and safely on your mat.
Tara's passion for learning keeps her on the cutting edge of treatment advancements. She believes in combining manual therapy, exercise, and retraining your functional movement patterns. You will gain an excellent understanding of your injury and security in your recovery. Tara advocates for injury prevention as well as rehabilitation. Why not learn where your weaknesses are and target them pre-injury?
Henry Truong, Physiotherapist
Orthopaedic Therapy, Deep Tissue Release, Acupuncture
Henry received his Master of Science in Physical Therapy from the University of Toronto (in 2011). During his studies, he had clinical internships at various hospitals including Toronto General Hospital, Sunnybrook Hospital, and Toronto Rehab. He completed his master thesis on the self-management of various chronic conditions in the home care setting, published in Physiotherapy Canada.
Prior to studying physiotherapy, Henry attended York University and obtained a bachelor degree in Kinesiology and Health Science with specialized honours.
Henry has completed the Level 3 Advanced Orthopaedic Manual and Manipulative Physiotherapy courses. He is also certified in Contemporary Medical Acupuncture, Advanced Vestibular Rehabilitation, Soft Tissue Release, and Modern Cupping Therapy. The various skills and techniques allow Henry to effectively treat pain and dysfunction resulting from various injuries and chronic conditions.
During his free time, he enjoys playing basketball, racquet sports and has a huge passion for food!
Jake Head, Physiotherapist
Functional Movement Screening, NeuroKinetic Therapy
Physiotherapist Jake Head is an avid athlete who has experience in high-level hockey and football. His love of sport led him to completing an undergraduate degree in Kinesiology at the University of Western Ontario while playing Varsity Football for the Mustangs.
​Jake's ever-growing interest in human movement and its interaction with sport took him to The University of Queensland in Brisbane, Australia where he completed his Masters in Physiotherapy studies in 2008. 
With over 12 years of experience, Jake believes in the importance of listening and developing strong lines of communication with his clients, while using a holistic and biopsychosocial approach to achieve their goals.
Using his advanced clinical reasoning skills and movement screens, Jake strives to not just treat the condition, but to find its root cause so that his client can experience long term success.
Jake has post graduate training in SFMA (Functional Movement Screening) and NKT (NeuroKinetic Therapy). Jake also has 10 years of experience with custom knee brace measurements and fitting and is happy to use that experience to benefit his clients.
Dr. Gorman is an undergraduate of Stanford University and York University. She has her graduate degree, Ed. D. OISE, University of Toronto and is registered with the College of Psychologists of Ontario.
Dr. Gorman's professional positions:
The Clarke Institute of Psychiatry, METFORS
Ontario Ministry of Correctional Services, a psychologist for "Young Offenders" males and females, ages 16-18 Vanier Centre in Brampton
Psychologist, employed by Peel Memorial Hospital in Brampton, as Director of Addiction Counseling Services of Peel
Private Practice – specializing in individual counseling and psychotherapy, couples therapy, addiction counseling, and trauma
Dr. Gorman offers psychologist services for individuals, couples, addiction issues and meditation
Registered Nutrition and Wellness Coach
Casey Watson is a Registered Nutrition and Wellness Coach who approaches her work with great empathy and knowledge. Casey can assist you in finding simple, daily tweaks, to improve your health – no fads or drastic changes. She'll work with you to find what your system needs to get you back into balance.
If you're struggling with pain, lack of energy, addiction or are just feeling generally unwell, Casey can work with you to get you back to feeling your best. By providing a safe space, and using nutrition, meditation, and visualization, Casey can assist you in your healing journey.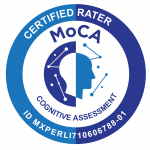 Cognitive Assessment Specialist,
Certified MoCA Rater
I'm an enthusiastic Mexican physician, healthcare leader, and a true believer that continuing medical education is the basis of providing first-rate health care to the community. I completed my Medical Degree and obtained Physician and Surgeon Certification at Latin American University, Health Science Campus in 2010. I am passionate about life and the ageing process in which I have an extensive career and proficiency by achieving a Geriatrician and Gerontologist Specialist Certificate from the Geriatrics and Gerontology Mexican Council (2017). By obtaining Canadian Certifications I introduce myself as a health provider willing to pursue high-quality service and enhance patient-centred care for the community of Etobicoke. I am a Certified Dementia Care Provider proud member of the Canadian College of Healthcare Leaders.
Lilian Perez runs our Dementia Coaching Service at Mimico Medical.
Learn more about Dementia Coaching.