Botox Clinic Etobicoke | Mimico Medical Botox Injections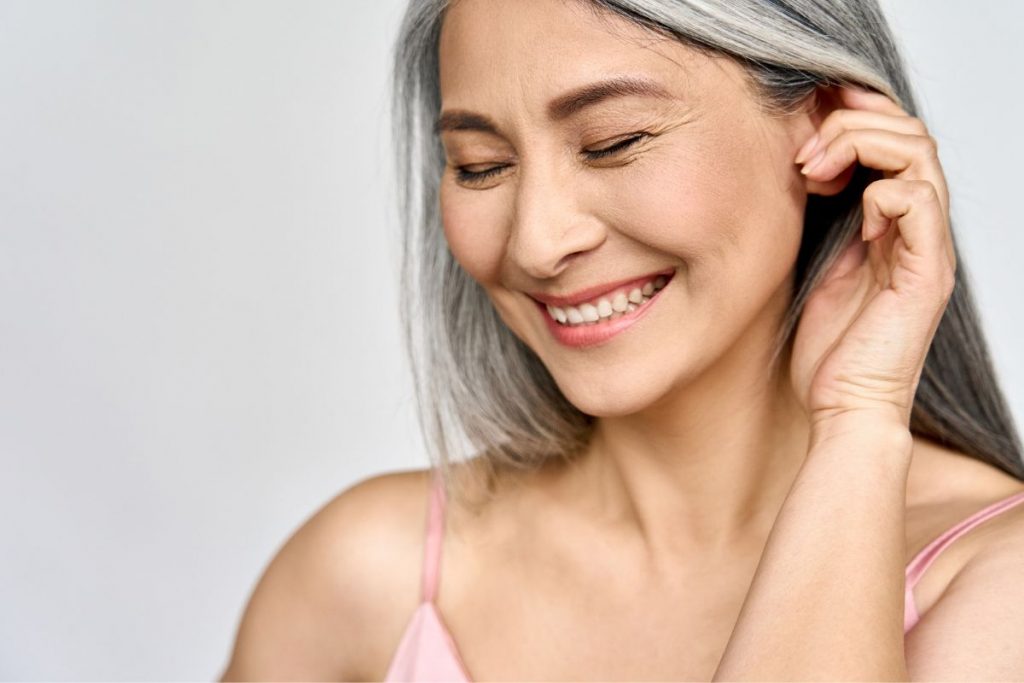 At Mimico Medical, we are committed to helping patients achieve their health goals. For many of our patients, aesthetic and cosmetic goals are part of their vision for a healthy future.
Our Botox clinic – headed by Dr. Milan Atanackovic – can help patients reach their aesthetic goals by rejuvenating their skin with a smooth, youthful appearance.
With precision and expertise, Dr. Atanackovic administers painless Botox injections to reduce the appearance of fine lines and wrinkles, as well as lift sagging eyebrows.
Botox treatment is a quick procedure, only taking about 10 minutes, with almost no downtime or recovery period.
Dr. Atanackovic is now consulting with cosmetic patients at our Etobicoke clinic. Contact us via our web contact form and begin the consultation process today!
What is Botox and what is it used for?
Botox – short for botulinum toxin – is a purified protein used in cosmetic and medical procedures. Botox is typically injected into the dermal layer of the skin near the facial muscles. It works by temporarily blocking nerve signals to the muscles, causing them to relax.
Relaxation of the facial muscles reduces muscle contractions, helping to minimize the appearance of wrinkles and fine lines. Botox also has an anti-swelling effect on muscles that can help to contour the face.
Botox Injections for Cosmetic Treatments
Botox is highly effective at targeting different areas of concern for our patients.
At Mimico Medical, Botox is used for the following cosmetic procedures: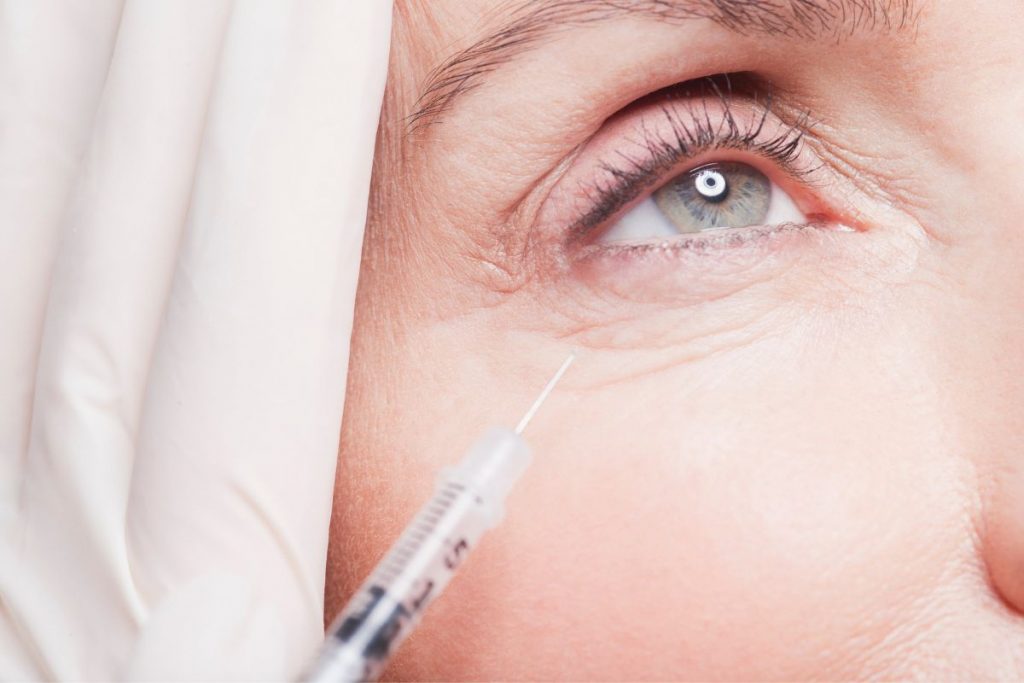 Botox treatment is effective for wrinkle reduction, especially around common problem areas: crow's feet, laugh lines and forehead furrows (or glabellar lines).
Dr. Atanackovic's precise Botox injections effectively smooth out wrinkles and fine lines, bringing your healthy, radiant skin to the surface. Patients can expect their wrinkles to be softened while maintaining a natural look.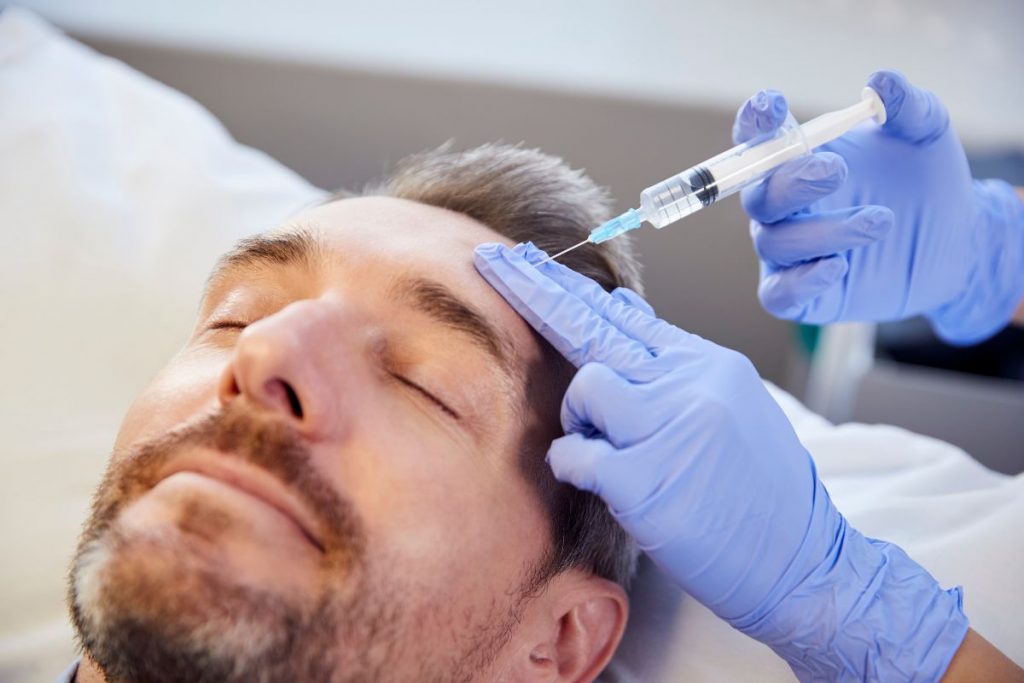 Sagging eyebrows is another common issue where Botox treatment can produce great results. Genetics, lifestyle and sun exposure can all contribute to sagging eyebrows, causing the eyebrows to descend from their natural position on the forehead. This can sometimes result in a loss of symmetry to the face as well.
Expertly placed Botox injections will subtly raise and reshape sagging eyebrows, for a natural and rejuvenated look.
What is the procedure for botox injections?
Botox treatment is usually a very short procedure, and unlike other cosmetic procedures, it has close to zero downtime.
After the initial consultation process, where you and Dr. Atanackovic will discuss your goals, the procedure can begin immediately.
Using fine gauge needles, Dr. Atanackovic administers Botox injections directly into targeted muscles around areas of concern. These injections are very quick and cause minimal discomfort. The number of injections can vary depending on your treatment plan, but usually, the injection phase takes around 10 minutes.
After a brief cool-down period, you are done! You will be asked to follow some guidelines for post-procedure care, but you can return to most of your daily activities immediately.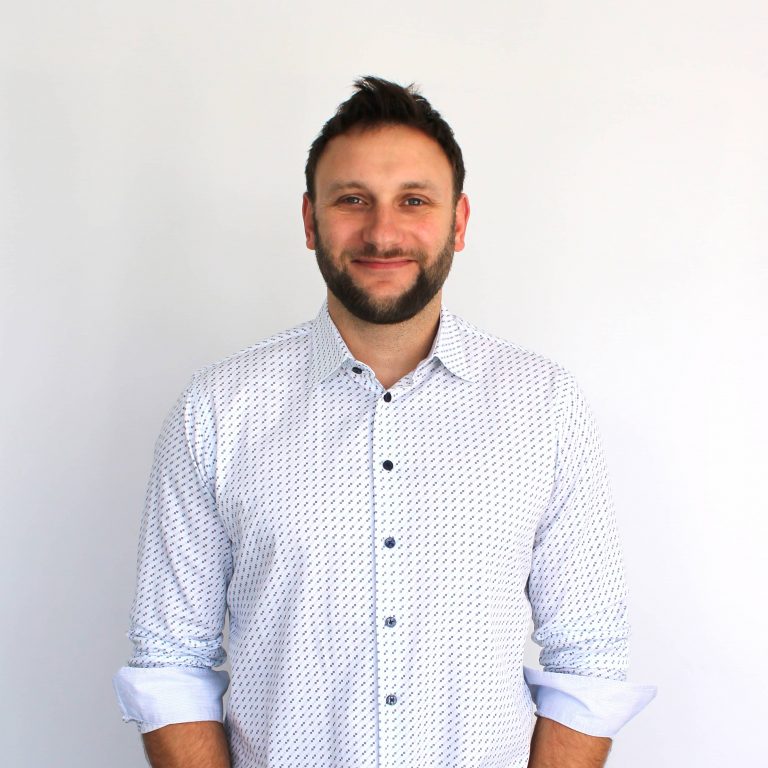 Precise Botox Injections by Dr. Milan Atanackovic
Dr. Atanackovic is our resident cosmetic medicine and Botox injection specialist at Mimico Medical. He has the skills and experience to help patients define and then reach their goals for cosmetic treatment.
Dr. Atanackovic practised medicine in New York for several years before returning to his hometown of Etobicoke to provide family care and cosmetic medicine at Mimico Medical.
At our clinic, Dr. Atanackovic runs a family practice with a focus on women's health, family planning and reproductive health. He is currently consulting with patients interested in the Nexplanon birth control implant as well.
Questions About Botox Injections? Contact Us Today
If you are interested in Botox injections and would like to learn more, please contact our team at Mimico Medical via our contact form below.
We will be happy to answer any questions that you may have.
Contact Our Botox Clinic Today
If you have any questions about Botox treatment, or would like to begin the consultation process – send us a message and we will get right back to you.