Mimico Medical Sports Injury Clinic
Supporting local athletes and all those pursuing an active lifestyle. Your experts in sports medicine and physiotherapy in the community of Etobicoke.
Your Sports Medicine Specialists in Etobicoke
At Mimico Medical we strongly believe an active community is a healthy community – which is why we are so passionate about supporting our local athletes. From junior varsity all-stars to young-at-heart weekend warriors, we take great pride in helping our patients pursue their best health through an active lifestyle.
We are doctors and physiotherapists working together to bring our patients integrated sports medicine. Our founder Dr. Timothy B. Kodsi brings to the clinic his experience at the famed University of Florida 'Gators' football program. Our physiotherapists on staff are kinesiology graduates with long standing ties to collegiate and local athletics.
At Mimico Medical we offer a medical and physical therapy approach that enables our athletes to hit higher levels of performance and recovery. Contact us today and experience our Culture of Care.
Contact Us For Inquiries and Appointments
If you have a question regarding our physiotherapy services or would like to make an appointment at our Etobicoke clinic – send us a message and we will get right back to you!
Sports Injuries and Conditions We Treat
Sports Medicine & Physiotherapy at Mimico Medical Etobicoke
Integrated Sports Medicine
At Mimico Medical, our patients benefit from having a dedicated team of medical doctors and physiotherapists at one location. Having doctors and physical therapists in close communication has been central to our patient practice since our founding in 2018.
Our clinic lead, Dr. Timothy B. Kodsi, brings the science of sports medicine and manual therapy together to achieve the best results for our athletes. Our physical therapists all have experience in athletics and are committed to helping patients perform better and recover faster.
Manual Therapy Specialists
The practice of one-to-one manual physical therapy is central to our sports injury clinic. This means a focus on manual techniques and less reliance on machines.
During a physiotherapy session at Mimico Medical, your physical therapist does not leave your side.
Constant communication between patient and therapist is necessary for us to achieve the highest standard of care.
Our manual therapy techniques include:
Active Release Therapy
Joint Mobilization
Trigger Point Massage
Myofascial Release Therapy
Custom knee braces help athletes stay mobile and recover from injury quicker. Our knee brace clinic has many years experience fitting athletes with Donjoy knee braces.
With our knee brace specialist and physiotherapists on site at Mimico Medical, you can expect treatment for your knee injury and a knee brace consultation in one visit.
We also treat patients with osteoarthritis of the knee and other common conditions where an unloader knee brace can help with mobility.
Modern Sports Therapy Treatment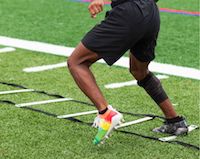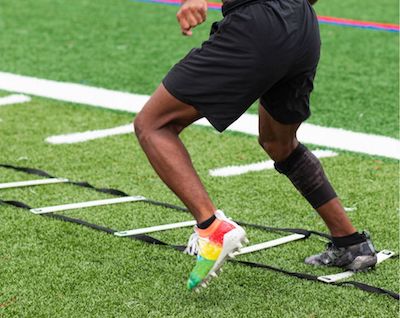 Mimico Medical Sports Injury Clinic - Contact Us
Are you dealing with a sports injury and require treatment fast? Make an appointment at our Etobicoke clinic.