Mimico Medical | Acupuncture Etobicoke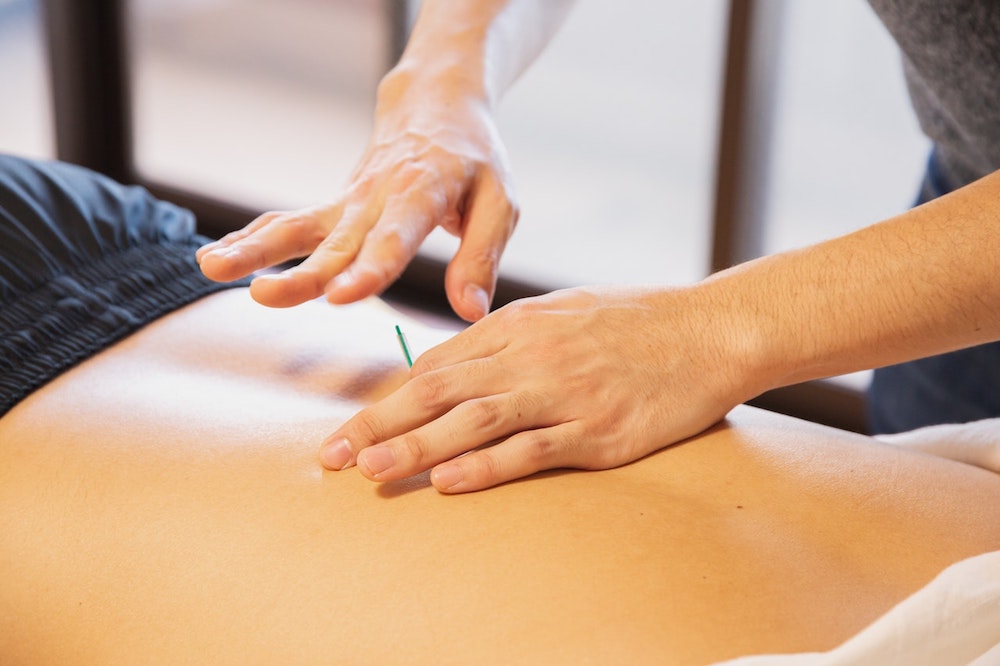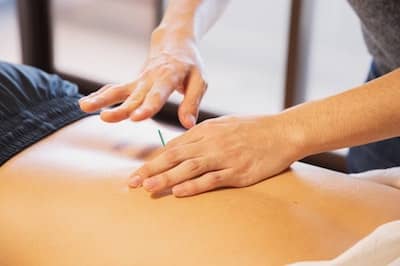 In recent years, the practice of acupuncture has seen more widespread adoption by the medical establishment. This is mainly due to recent scientific studies on acupuncture that find positive outcomes for patients – particularly those that suffer from chronic pain.
At Mimico Medical we are committed to expanding access to care in our community of Etobicoke. Medical physiotherapy is part of our mission. In addressing chronic pain and other ailments, we are proud to offer acupuncture to our patients with treatment-resistant injuries and conditions.
We have two certified acupuncture providers on staff that are also trained physiotherapists. Acupuncture (and electroacupuncture) will be considered for patients as one option in a comprehensive treatment plan involving exercises and manual therapy techniques.
Acupuncture and Traditional Chinese Medicine (TCM)
Acupuncture is the practice of inserting sterile needles to specific points in the body to elicit a positive response. It is an ancient form of Traditional Chinese Medicine (TCM) and is used to treat a variety of ailments.
As more patients show positive responses to acupuncture, it has become a popular treatment in recent years. More physiotherapists in Ontario are becoming certified acupuncturist providers. Today, different colleges and universities offer acupuncture programs that train and license physiotherapists.  
At Mimico Medical, acupuncture is often prescribed as one part of a treatment plan – based on a patient's needs.  After a physical assessment, we will determine if acupuncture can provide benefits as well as exercise and manual therapy.  In some cases, we may recommend dry needling physio instead.
Acupuncture needles are very thin (0.25 millimetres).  The process is pain-free and the needles only stay in for a short period of time. Very minor bleeding, bruising or muscle soreness are some risks of acupuncture.  These instances are very rare.
Have a question for our acupuncture team?
If you have any questions about acupuncture physiotherapy or would like to make an appointment – then fill out our form below. Our staff are happy to answer any inquiry and will get right back to you.
What Does Acupuncture Treat?
Acupuncture treats a wide variety of conditions and injuries, including:
Migraines and headaches, including tension headaches

Lower back, shoulder and neck pain

Osteoarthritis

Tendinitis

Sciatica

Swelling from injuries

Tennis elbow and golfer's elbow

Myofascial pain

Carpal tunnel syndrome

Stroke rehabilitation
Trigger Point Dry Needling
Migraines and Tension Headaches
Acupuncture is recognized as an effective treatment for migraine sufferers.  In 2017, the American Medical Association found that acupuncture significantly reduced the frequency of migraine attacks.  
Acupuncture has been found to be effective against regular headaches also (sometimes referred to as 'tension headaches').
Acupuncture has also been recognized as an effective treatment for sciatica. A 2015 review of different clinical trials found that acupuncture has a positive effect on sciatica. Patients can expect a reduction in pain and alleviation of other symptoms such as muscle weakness and numbness.
Lower back pain is one of the most common sources of chronic pain in the adult population. It can be caused by muscle strains, joint sprains, arthritis, nerve compression or disc herniations.
Many of our patients report that acupuncture is an effective treatment for them. The two greatest benefits are pain relief and an improvement in physical function.
The effective treatment of chronic lower back pain is backed up by scientific studies. In 2006, researchers found that acupuncture decreased pain intensity in back pain patients. The findings were published in the Archive of Internal Medicine.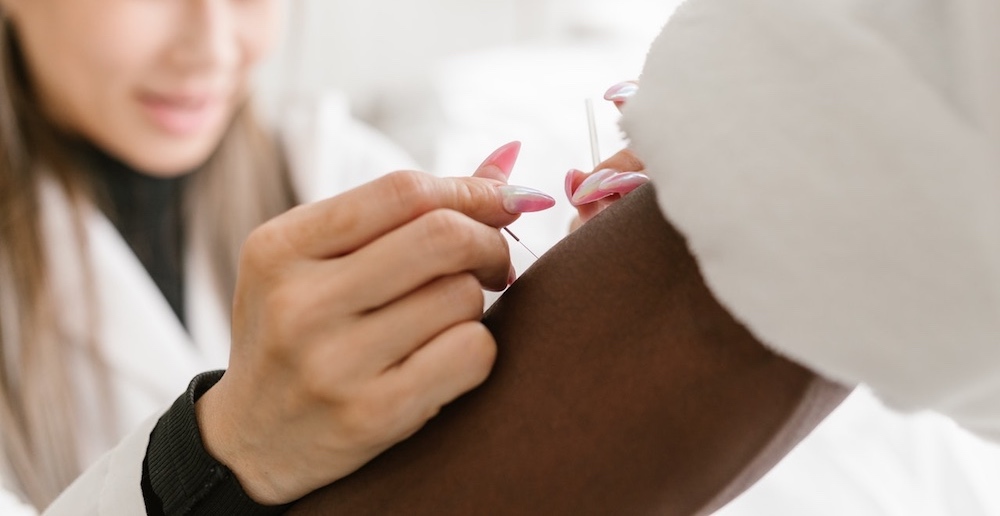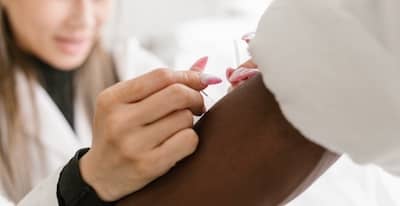 Tennis Elbow and Golfer's Elbow
Tennis elbow (lateral epicondylitis) and golfer's elbow (medial epicondylitis) are two common repetitive strain injuries of the forearm. Both conditions result from inflammation of the attachment site of the forearm muscles used to extend and flex the wrist and fingers.
While their names indicate tennis and golf, you don't have to play to suffer from these injuries. Inflammation and pain of the elbow can be due to lifting weights, painting, household chores, and even poor posture working at a desk.
Acupuncture can reduce muscle tension in the forearms and elbow. The treatment also works to increase circulation, which helps the management of chronic and acute symptoms.
In one 2002 scientific study, acupuncture was found to be an effective treatment for the chronic pain of tennis elbow and golfer's elbow. Patients in the study (published by Oxford University Press) reported significant reductions in pain intensity and improvement in forearm function.
At our acupuncture clinic we may recommend a few rounds of acupuncture – and then consult with you about shockwave therapy for tennis elbow – depending on your needs and comfort level.
What is Electroacupuncture Treatment?
As it's name implies electroacupuncture introduces an electric current to the acupuncture treatment. In electroacupuncture a device is used to deliver a small electrical impulse to a pair of needles which stimulates a pressure point. The process is entirely painless.
Electroacupuncture increases circulation to the area of the injury. It alleviates muscle tone and trigger points – which decreases pain. The electrical impulse is delivered at different frequencies (between 2Hz and 100Hz) – which releases endogenous endorphins. These 'natural' pain-killers produced by the muscles deliver an analgesic effect.
Electroacupuncture treats nearly all the same conditions and injuries that traditional acupuncture does.
Electroacupuncture for Carpal Tunnel Syndrome
Medical studies have shown that electroacupuncture is an effective carpal tunnel syndrome treatment. One recent study at Massachusetts General Hospital published its findings in 2017. Their study showed that acupuncture treats carpal tunnel syndrome effectively. They also found that electroacupuncture is an even better treatment.
Patients that receive electroacupuncture can expect a reduction in the pain and numbness that is associated with carpal tunnel syndrome.
Is acupuncture therapy covered by OHIP?
Currently acupuncture is not covered by OHIP. Like several other physio treatments, it is covered by many private insurance policies.
Contact our Acupuncture team
We are accepting new patients for electroacupuncture and acupuncture in Etobicoke.  Fill out our contact form to make an inquiry or make an appointment. Our staff are happy to answer any questions you have.
At Mimico Medical we are committed to expanding access to care in our community of Etobicoke.  We provide a range of physiotherapy services including our custom knee brace clinic.  We are committed to women's health and run one of the best pelvic floor physiotherapist clinics in the region.
Explore our physiotherapy services: